Senior Insurance Solutions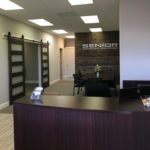 Business Name:
Senior Insurance Solutions
Overview:
Medicare planning for people turning 65 and 65+.  Offering Medicare supplements, Medicare Advantage Plans, prescription drug plans, home health care, dental/vision/hearing plans and more.  If you're looking for a face to face experience that makes your Medicare options clear-give us a call.